1 Comment
Toronto City Council Preview: November 2016 (SmartTrack, Ward Boundaries, and Flood Protection)
Every month, Torontoist reads the Toronto City Council agenda details so you don't have to.
On this month's busy agenda: SmartTrack, redrawing Toronto's wards, service animals, skate parks, and more.
The Big Ticket
The people want SmartTrack. SmartTrack, SmartTrack, SmartTrack. A major transit report on the City's commitment to a development process and funding for SmartTrack comes to Council this month. There are many unknowns, untruths, and potential snags. Read our annotated version of the report, then check out Steve Munro's analysis.
Related: Cesar Palacio (Ward 17, Davenport) and Mike Layton (Ward 19, Trinity-Spadina) have an inspired suggestion: incorporate the design of West Toronto's long-demolished railway stations into the new GO and SmartTrack ones.
Speaking of rail, expect to hear a lot of politicians railing about how there are, uh, too many politicians as Council debates the Ward Boundary Review. The final report recommends going from 44 wards to 47. This is a Big Deal for two main reasons. For politicians, it alters the uneasy downtown/suburban power balance and kicks off a game of electoral musical chairs. For residents, they risk having a unified neighbourhood divided between two wards or being lumped in with communities they are at odds with. Also, John Tory could freak out.
Brace Yourselves
Summer is coming. For $40,000, the City would be able to open cooling centres sooner and equip them better.
Winter is coming. The City's shelter system continues to operate above capacity (95 per cent as of September). Last winter, an extra $2.9 million was added to the Shelter, Support & Housing Administration budget to meet demand. Read the staff report [PDF] to learn more about how SSHA is preparing.
Floods are coming. One of the big unfunded capital projects on the City's wish list: Port Lands flood protection. It's estimated to cost $1.25 billion, but the cost of not doing it is even higher, and the project would also unlock development opportunities. Here's why it matters.
Tourism and Events
World Expo seems like something Chicago would go nuts for in the 1920s, which I guess is why Toronto is really pushing hard for it now.

— Branden Wesseling (@BCWesseling) October 21, 2016
Integrity
Urbanism and Development
There are several interesting tidbits (well, interesting to urbanists) in this list of suggested revisions to the Province's new plans for the Golden Horseshoe and the Greenbelt, specifically regarding density, transit planning, employment areas, and zoning for places of worship.
Related: in a new report, City Planning takes a look at the past five years of development.
Frances Nunziata (Ward 11, York South-Weston) is getting complaints that front yard parking pad applications are getting unfairly refused. Meanwhile, unlikely allies Shelley Carroll (Ward 33, Don Valley East) and Denzil Minnan-Wong (Ward 34, Don Valley East) think the City should just ban parking pads altogether, which will please the Donald Shoup crowd.
Oh, boy. Jim Karygiannis (Ward 39, Scarborough-Agincourt) (seconded by @norm, who should know better) wants a staff report on foreign home buyers. Never mind that the City doesn't have the power to implement a Vancouver-style tax on foreign buyers—Kathleen Wynne has nixed the idea anyway—there are relatively few foreign buyers, and domestic speculation, not foreign investment, is driving the market.
Small, but interesting: these builders are being asked to put up public art around their construction staging area, "to the satisfaction of the Ward Councillor"— Pam McConnell (Ward 28, Toronto Centre-Rosedale).
Better Know A Section 37 Benefit: $10,000 for special Bay Cloverhill neighbourhood street signs.
Equity
Parks and Rec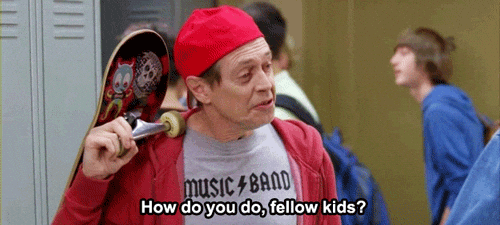 Could Nathan Phillips Square get a skate park? Maybe, if Council approves the new Toronto Skateboard Strategy.
Making the High Park Zoo a City priority could make it eligible for more funds and grants, and not just from the City of Toronto.
Currently, Toronto's tree canopy covers about 27 per cent of the city; the City's goal is to get to 40 per cent. The Parks and Environment Committee wants to create a Tree Planting Strategy that incentivizes private property owners to help out. But building up an urban forest is about more than numbers. Expect Council's appointed tree advocate (an actual title!) Sarah Doucette (Ward 13, Parkdale-High Park) to take the lead, and noted tree skeptic Stephen Holyday (Ward 3, Etobicoke Centre) to question the merits of the government program.
Miscellaneous
---
Did we miss anything interesting or important? Let us know in the comments! And if you appreciate our City Hall coverage and want to see more of it, support us at Patreon. It makes a difference.
---