SmartTrack, the East Gardiner, bees, tennis, ca$h for gold, Black Lives Matter, and more.
Hello, friends. We've crawled out of post-budget recuperation to bring you this guide to the next City Council meeting. On this month's agenda: SmartTrack, the East Gardiner, bees, tennis, ca$h for gold, Black Lives Matter, and more.
---
Getting Around
So I ran that 15-year transit map through Google's Deep Dream neural network a few times. Ridership projections: pic.twitter.com/dPxbeujD7f

— Parky McParkface (@neville_park) March 9, 2016
Any sustained attempt to make sense of this tangle of transit plans makes our brain hurt, so please see Steve Munro's thorough breakdown. A barely recognizable SmartTrack, a one-stop Scarborough subway, and the Downtown Relief Line are all in the mix. Rest assured that despite the many options on the table, councillors will still try to shoehorn in their pet projects.

Fantasy outcome: After the Toronto FC franchise moves elsewhere—say, Mississauga—David Miller gets bored, returns to politics, and reinstates Transit City.
Likely outcome: Council vaguely approves something related to SmartTrack. Many more years of debate, reports, and political wrangling ensue before anything is actually built.
Comedy outcome: A generation later, the roads of Toronto are a Mad Max-style flamethrower guitar, monster truck free-for-all and the only new subway that ever got built was James Pasternak's (Ward 10, York Centre) "North York Relief Line," which sees almost as much traffic as Bessarion on a good day.
---
Planning and Development
The City has long chafed under the yoke of the OMB, the provincial board that has the last word on planning disputes. A couple years ago, Council kicked off the process of establishing a Local Appeal Body. This would give the City, not the Province, power to adjudicate Committee of Adjustment appeals. (That covers minor variances and consents. Official Plan amendments and re-zoning would still have to go to the OMB.) Check out the full item for more background and details on how the LAB will work.

One hundred new affordable units—half rental, half ownership—are coming to Wilson Heights.
---
HACK THE PLANET
Hackers are a very real threat for governments and public institutions, and you can't always pay them off in 89
Bitcoin. This month, for example, the Plainfield, New Jersey city government and Los Angeles' Public Health department were infected with encryption ransomware—a type of malware that encrypts system files and demands a fee to unlock them.

The Auditor General is on it: her report requests a cybersecurity audit, starting with pen testing (short for "penetration testing"). This sounds uncomfortably phallocentric but actually just means hiring a company to find weaknesses in the City's systems by trying to hack in.

Sure, the City cuts a lot of corners, but it's not quite cheap enough to pirate Adobe.
---
Nature
Sarah Doucette (Ward 13, Parkdale-High Park) is requesting more money to spruce up the High Park Zoo. The $113,000 will go towards, among other things, expanding the capybara enclosure and protecting the capybaras from coyotes. Capybaras are very important.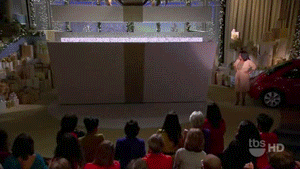 ---
Ainslie Motions
The next municipal election isn't until 2018, but it's never too early to prepare. You can thank Paul Ainslie (Ward 43, Scarborough East) for asking for more advance voting days.

Ainslie hopes to find an appropriate place to hold media scrums without disrupting Council meetings. This is a good idea, but we are still disappointed our important proposal didn't make the cut:
.@cllrainslie here, I've prepared a motion pic.twitter.com/jyJ6GD6mGu

— Parky McParkface (@neville_park) February 4, 2016
---
Arts and Leisure
Tennis players will just love this plan to improve public access to courts across the city. Private tennis clubs will not.
Toronto's first Photo Laureate is Governor General's Award-winning photographer Geoffrey James, who chronicles urban architecture and landscapes in dramatic black and white.
---
Housekeeping
By-elections, appointments, annual reports, and such.
TDSB trustee Sheila Ward, who passed away last month (in fact, the news arrived during the previous Council meeting). The by-election to replace her is scheduled for June 20.

Three new members of the public are being appointed to the Waterfront Toronto Board.

Mohamed Dhanani: ran for Council unsuccessfully in 2006 and 2010, and was an advisor to John Tory during the transitional period.
Stephen Diamond: big-name developer; last seen opposing a downtown casino, for what it's worth.
Susan Henderson: according to the bio provided in the decision letter, "leads strategic, commercial, financial, regulatory, economic, and project management advisory in various infrastructure projects" at major accounting firm Collins Barrow.
Annual reports from the Lobbyist Registrar and Ombudsman are out. As usual, the Ombudsman's office has brought their graphic design A-game.
The Ombudsman's job is to investigate public complaints about City administration. The report [PDF] (from Interim Ombudsman Kwame Addo, following the departure of Fiona Crean) looks back on systemic investigations including City Hall security during then-Mayor Rob Ford's term; paramedic morale; a case of whistleblower reprisal; and tree removal and park permit processes. There is also a round up of individual complaints about things like water and garbage bills, scary wifi-enabled water meters, and, er, Scarborough subway ridership estimates?…We'll allow it.

The Lobbyist Registrar's report [PDF] covers things like the ongoing work to improve the ballooning and difficult-to-search lobbyist registry; statistics on lobbyist activity and public inquiries; and the latest amendments to the Lobbyist By-law. This is the last report from outgoing Lobbyist Registrar Linda Gehrke, who will retire in May.
---
Terrible Ideas
---
Miscellany
Motion with @kristynwongtam @gordperks asking Prov to review police & SIU submitted for Thursday's Council #BLMTO pic.twitter.com/NSjSyFymwJ

— Mike Layton (@m_layton) March 29, 2016
One of the most interesting-to-watch motions isn't actually on the agenda yet. From Mike Layton (Ward 19, Trinity-Spadina), Kristyn Wong-Tam (Ward 27, Toronto Centre-Rosedale), and Gord Perks (Ward 14, Parkdale-High Park), it responds to the ongoing Black Lives Matter protests by requesting that the Province's newly established Anti-Racism Directorate undertake a review of Toronto Police Services and the SIU.

Unlikely allies Kristyn Wong-Tam and Frances Nunziata (Ward 11, York-South Weston) have a motion that would require new payday lenders, cash-for-gold places, etc., to be 400 metres away from any ones there already. The aim is to prevent predatory lenders from clustering in low-income areas.

Giorgio Mammoliti's legal fees for a Code of Conduct investigation continue to mount. Should the City reimburse him?
---
Did we miss anything important? Let us know in the comments!
---